School of Studies in Bio-Technology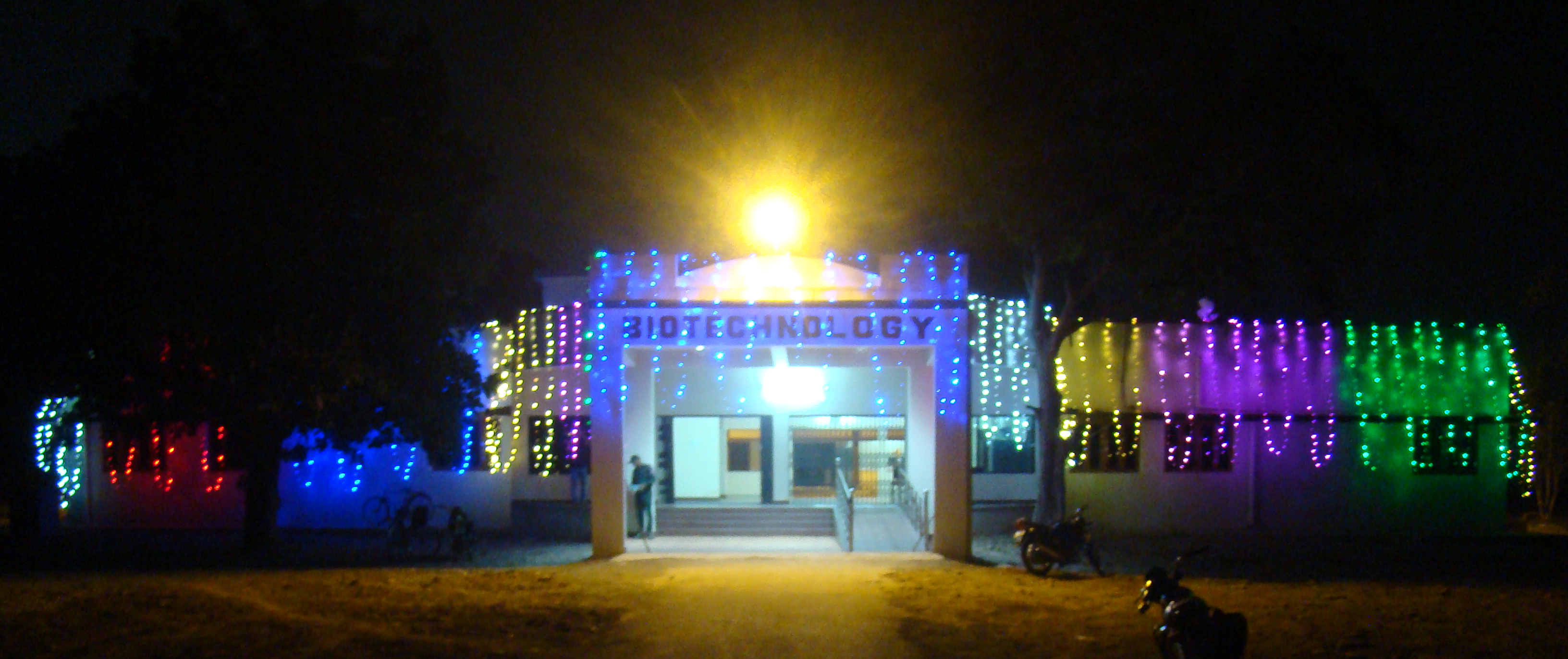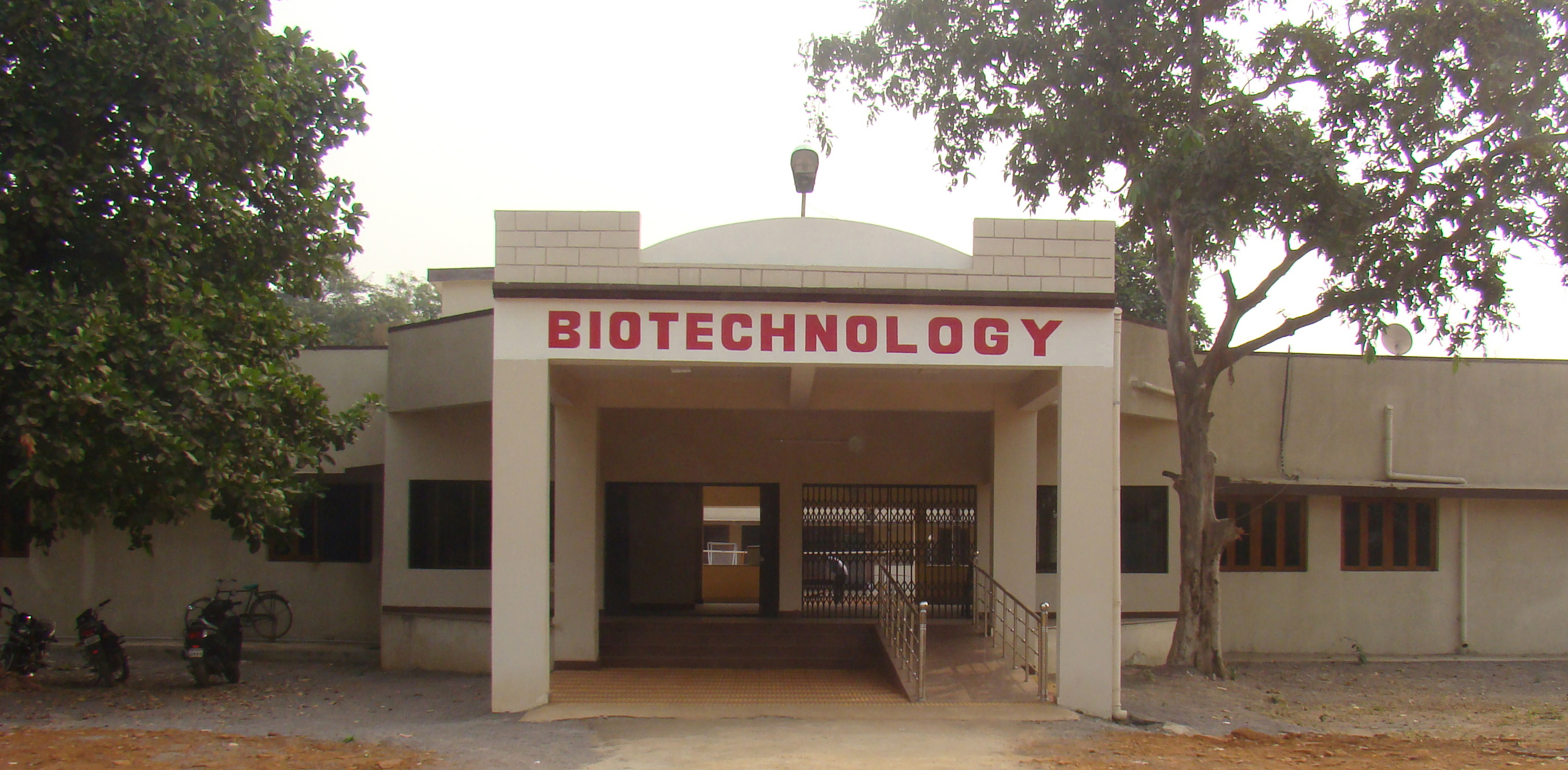 About the Department
The school came into existence in the year 2004, and Prof. K. L. Tiwari was appointed as Head of the Department to give it a proper shape. The School comes under the faculty of Life Sciences and offers postgraduate as well as a research degree (Ph.D.) Programs in Biotechnology.
The vision of the School:
1. To develop state-of-the-art laboratory facilities for the PG students and research scholars of this region.
2. To establish academic collaborations with the peers of the subject as well as organizations of repute, located nationally and internationally.
3. To develop interdisciplinary research projects with different departments like Forest, Agriculture, etc., of the state government.
4. To establish it as one of the recognized Microbial Identification Centre of the country.
5. To establish this School as ?Centre of Excellence? in terms of both teaching and research, in the realm of Biotechnology.
The mission of the School:
1. To deliver well-trained man powers/ biotechnologists into the society to cater to the needs of Biotechnology based industries, installed locally and in adjoining states.
2. To provide consultancies to the trained man powers to opt their careers in the Corporate Sectors, Civil Services, Forest Services, Multilateral Agencies, Research Institutions, etc.
3. To provide entrepreneurship guidance to those candidates willing to initiate their own business-related with Biotechnology.
4. To develop a strong sustainable relationship between the Biotechnological process-based industries and our School, to raise the chances of employment for the pass out students and also to fulfil different needs of the industries.
5. To popularize the ?Earn-While-Learn (EWL)? scheme among the students, in order to make them economically self-sufficient.
6. To make the teaching-learning process more effective, transparent and interesting, by incorporating the latest aids/ facilities, organizing quizzes, academic competitions, etc.
Programs Offered/Admission Procedure
As per University Ordinance and through Entrance Examination
1. Ph. D.
2. M.Sc.
3. CBCS (Biotechnology)
Thrust Areas of Research
1. Bioprocess Engineering
2. Fungal Biotechnology
3. Bio-fuel Technology
4. Environmental Biotechnology
5. Plant Physiology, Stress Biology & Biotechnology of Ex-situ Conservation
6. In vitro plant propagation & conservation, Phytoremediation
7. Bio-fertilizer & Mushroom Technology
Special Research Grants obtained
The SoS in Biotechnology received research grants from various research agencies like- DST, DST-FIST Level I l I (2014-19); UGC; DRDO; CCOST, Raipur etc.
Academic Achievements
Students of the School are honoured by securing research fellowships like: DST-INSPIRE, CSIR-JRF, UGC-JRF, UGC-RGNF, DBT-JRF, and University Research Fellowships.
Available facilities
Specified research laboratories and instruments amenities are available -Gel Doc system, Thermocycler, UV Transilluminator, CO2 Incubator, UV-Vis Spectrophotometer, High-Speed Centrifuge, HPLC, MiliQ Water Purification System, Spectrofluorometer, Bio Safety Cabinet, Digital Microscope, Cryocans, ELISA reader, Electrophoresis system, Orbital Shaking Incubator, Air Sampler, Spectroquant Nova 60, Water Quality Analyzer PE 138, EC-TDS Analyzer CM 183, -20?C & -80?C Deep Fridges, Automated Plant Tissue Culture Lab, Medicinal Plant Incubation Centre etc.
Library
Furthermore, a rich departmental library of featured books (funded by DST-FIST Level I), as well as e-books, are available. Similarly, thousands of e-journals are available through the UGC-INFLIBNET network via University.
Extracurricular Activities
Guest Lectures, Field & visits, Seminar and Workshop are also organized by the Department for the development of scientific temperament in students. Exposure and interaction of students with renowned national and international personalities of Biotechnology Arena, intend them for enthusiastic R&D in the subject.
Alumni Association of Biotechnology
The Alumni Association exists since 2010. It has registered under the Firm and Societies, Govt. of Chhattisgarh, Raipur, dated on 05/05/2014 and Registration no. 29709. More than 100 members have joined the association and 60 members have been registered in the association as Life members. Most of the Alumnus are working in various Government and private organizations.
Postal Address
Head
School of Studies in Bio-Technology
Pt. Ravishankar Shukla University, Amanaka G.E. Road,
Raipur 492 010, Chhattisgarh, India
Email: [email protected]